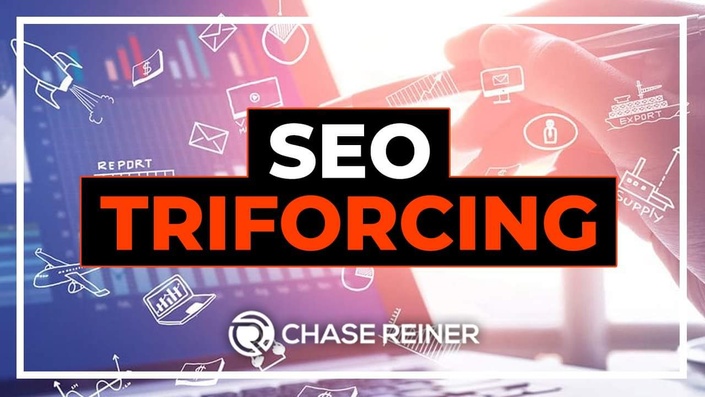 SEO Triforcing
Learn the steps Chaser Reiner used to turn his SEO business from a garage to an office.
Watch Promo
SEO Triforcing consists of three main aspects. Authority Building, UEO (User Experience Optimization, and UIO (User Intent Optimization).
I'm going to show you how to focus on what matters most through, content streamlining, keyword research, content upgrades with sync's to auto responders, controlling traffic in AT LEAST three main avenues, bringing in early value to clients through landing pages and ad campaigns, selling to clients the right way with the focus being on conversion metrics and getting away from the manual SEO hour based services hell, and overall increasing your value as an SEO by an INSANE amount.
Your Instructor

Chase Reiner, "highest rated SEO consultant on Google" (see here), has been in the SEO industry since 2015 and is most well known for his Youtube channel where he spends his time teaching SEO.
Frequently Asked Questions
When do the classes start?
All of the classes for this course are currently in session and available on-demand with all lesson content available, so you can sign up at any time and learn at your own page.
How long are the courses?
Each courses varies depending on the topic and content being covered, you can expect anywhere between 30 minutes to 2 hours of in-depth training per lesson.
Can I download the videos for the courses?
At this time you can not.
I having troubleshooting issues with this course, who should I contact?
What if I am unhappy with the course?
We would never want you to be unhappy! If you are unsatisfied with your purchase, contact us within the first 7 days and we will give you a full refund.
What's your refund policy if I purchase more than one course at a time?
If you purchase more than one course at a time we do NOT offer refunds for more than one course at a time.
This course is closed for enrollment.